About Us
We value the trust placed in us and understand that everyone's Internet needs are unique. We've cultivated a culture centered on providing our customers with our very best.

Serving you since 1994
For 30 years, InfoWest has been a leader in Utah's Internet service industry specializing in providing reliable, cost-effective, high-speed Internet connections. With decades of Internet excellence, InfoWest has the expertise and experience you can count on. By utilizing and implementing the latest wireless technologies, InfoWest can connect customers in remote locations to affordable, high-speed Internet services where traditional wireline (DSL, cable) providers cannot. InfoWest currently offers Wireless Broadband and Fiber-Optic Internet services to residents and businesses throughout Utah, select areas of Nevada, Arizona, and Colorado. In addition to Internet service, InfoWest also provides VoIP (Voice Over IP Phone Service), TV, security and surveillance, IoT automation (Internet of Things), and a range of small business services. Headquartered in St. George, Utah, InfoWest continues to expand its network footprint, coverage, and reliability to allow better access to faster speeds for thousands of customers.
Our History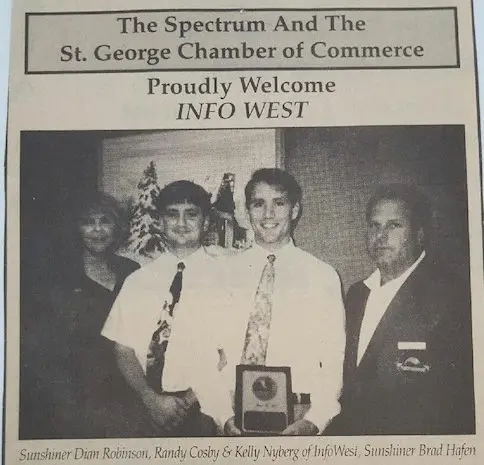 Kelly Nyberg & Randy Cosby, Founders of InfoWest, Inc. (1995)
Founding

Kelly, Aaron and Randy started InfoWest at Dixie College almost 30 years ago. They still work here today.

Dial-Up 56K

Shortly after introducing dial-up internet to the area, we invested in fiber-optic equipment and hundreds of digital, 56k phone lines, a first in the area.

Cable

InfoWest partnered with ClearVision Cable to roll out the one of the nation's first dedicated cable modem systems, icable.com.

DSL

InfoWest brought some of the first dedicated DSL services to businesses over "dry copper" lines. Later this expanded to thousands of lines through the local phone company.

Cedar City Office #1

InfoWest purchased NetUtah and SGINet to expand our service area into Iron County and our customer base by almost 50%.

Wireless

We partnered with Skyview to bring cable modem internet over wireless to Southern Utah. We later expanded with dozens of our own towers covering a major portion of the state.

Utopia Fiber

Our Clean Internet service was well recieved when we expanded our footprint into Northern Utah to bring fiber-optic internet, phone and IPTV to Northern Utah.

Moapa Valley Office

InfoWest acquired and completely re-built the Comnett Internet wireless network serving Moapa Valley, Overton and Logandale Nevada.

InfoWest Security

We expanded our services to provide home and office security, automation and energy management services.

Netzing Acquisition

January 2017, InfoWest acquired NetZing, previously Dixie IP, a privately-owned St. George based wireless Internet service provider. This acquisition will help InfoWest expand their network to additional areas of Southern Utah.

New World Record

In March 2017, InfoWest builds state of art wireless network at the Dixie State University Burns Arena. This new system allowed youth participating in a Family History Search conference to set a new world record.

New Corporate Headquarters

InfoWest's Main Office and Corporate Headquarters moves to 435 East Tabernacle February 1, 2018.

Vivint Wireless Acquisition

InfoWest expands further into Central Utah and adds 1000's of customers by acquiring Vivint Wireless Southern Utah Operations in the summer of 2018.

Richfield Utah Office

InfoWest purchased a historical building off of Main Street to serve our Central Utah customers.

AWI Networks Acquisition

January 2, 2020 – InfoWest, Inc. announces the acquisition of AWI and merges networks to create one of the largest wireless networks in the Western United States.

InfoWest Expands Fiber Hood

July 1, 2020 – Acquires the Sienna Hills Fiber-to-the-Home development from Veracity Networks to expand its fiber network.

InfoWest Makes Inc. 5000

August 2021 – InfoWest is ranked 2,964 on this presitigious list highlighting 130% growth over 3 years. View listing

Acquired by Boston Omaha (NYSE:BOC)

April 4, 2022 – Go Fiber and InfoWest conjoined and became part of the Boston Omaha family of Internet Service Providers. nyse.com/quote/BOC

100 InfoWest Employees

With the continued growth alongside the expansion of fiber internet and FiberWave technology, InfoWest reaches 100+ employees in December 2022.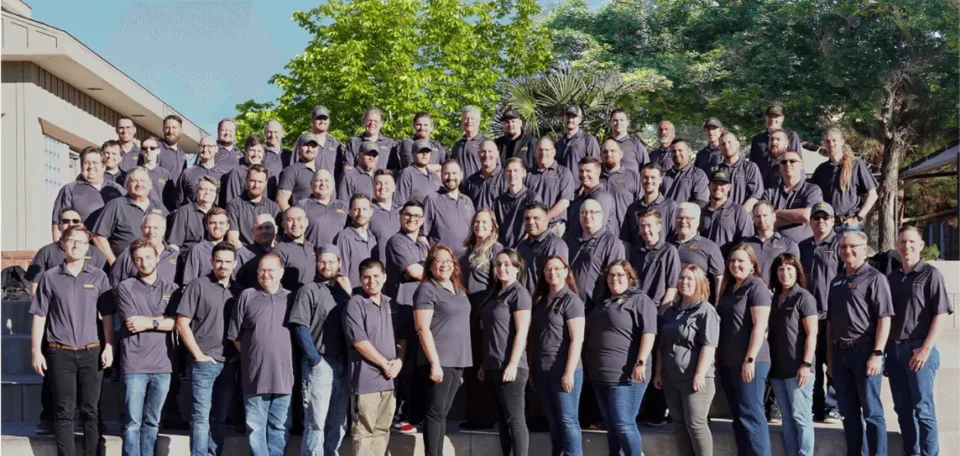 Our team
You don't stay in business for 30 years without a great team. Our team members are passionate, experienced and dedicated to delivering exceptional service and care. We offer 24/7 Technical Support, Local Customer Care Specialists and four Local Offices to better serve you.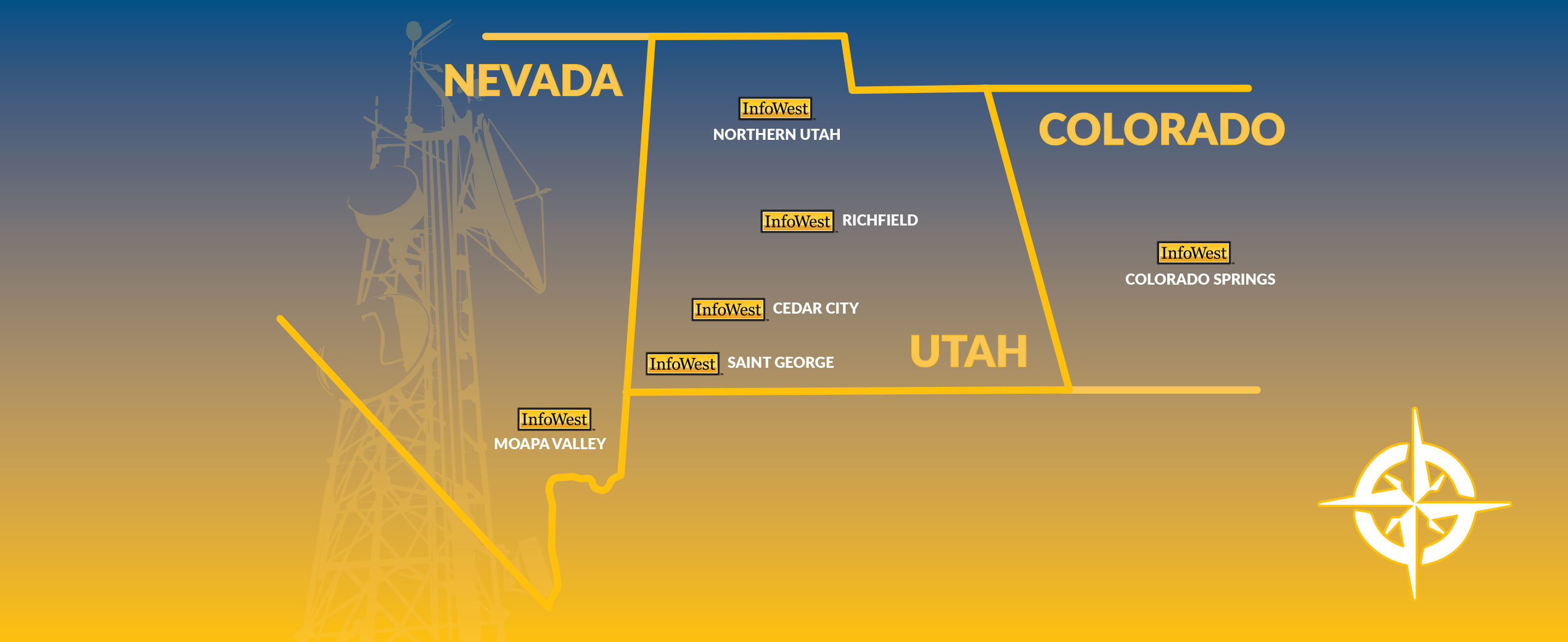 Our network coverage
Your InfoWest network is monitored minute by minute for maximum speed availability, triple scenario redundancy and network diversity. Combine this with reliable partners, innovative solutions and continuous re-investment in our network ensures the best Internet connectivity in the region.
We live in the areas we service and want to be the kind of neighbors you will feel comfortable introducing to your family and friends. We are committed to earning your business every day for hopefully many years to come.