Security for the connected home
By 2025, it is estimated that there will be 75 billion devices connected to the internet—that is 25 devices per household. Fortune reported a 105 percent increase in ransomware cyberattacks worldwide in 2021, attributed to the surge in remote work outside office networks. ​

As cybersecurity threats are becoming more and more sophisticated, you need continuous online protection that is equally innovative.
Keep malicious websites, viruses, and intrusions away from your home 24x7
ProtectIQ is a network-level security application that works quietly in the background and proactively keeps malicious websites, viruses, and intrusions away from your home 24x7. ProtectIQ leverages a large cloud database of known virus and ransomware threats and by looking for the specific signatures of these threats in real-time, it can prevent the transfer of data—before a malicious payload is delivered to any vulnerable devices in your network. As new threats emerge daily, the threat database is updated continuously to offer protection against the latest threats.​

With ProtectIQ in your home network, you can keep your data and assets shielded from hostile activity over the internet. By having ProtectIQ security, the Broadband Service Provider protects your entire home or business network and provides an added layer of protection for connected devices.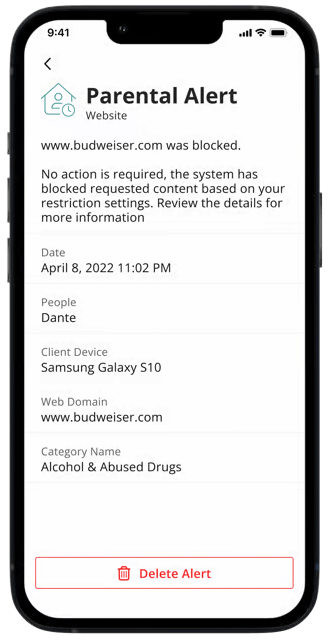 The InfoWest Connect Plus App
An intuitive, easy-to-use mobile application that puts the power of InfoWest at your fingertips!
Connect Plus allows subscribers set up a guest Wi-Fi network, set parental controls, provide basic policy management, and associate devices in the network to household members.
All for only $5/month!